PREPARE FOR
NEW STUDENT ORIENTATION
COLLEGE IS JUST AROUND THE CORNER—BEGIN PREPARING FOR NEW STUDENT ORIENTATION NOW!
All admitted students are required to complete new student orientation.
New Student Orientation is a mandatory program and must be completed before new students can register for classes. Registration for Spring 2024 New Student Orientation (NSO) will open by October 16th.
As you wait for your scheduled New Student Orientation date, take steps to prepare. The more you know about college requirements, about majors that are available, about ways you can earn college credits now, the easier your transition to college will be. Use these resources to help you plan and prepare for New Student Orientation. Note: new students do not need to schedule an advising appointment. Your academic advising will be included on the date you attend New Student Orientation.
Optional Info Sessions
We encourage all students to learn more about major exploration, prehealth/prelaw paths, or their intended major/college before orientation! Many programs offer optional Info Sessions for newly admitted students to attend.
Major Exploration
Are you unsure about what major to choose? Our Major Exploration Session is designed for you! Learn about resources for exploring majors, find answers to your questions, and meet students on a similar path!
PreMed/PreLaw
PreProfessional Advising helps students prepare for professional schools. Newly admitted premed and prelaw students can sign up for a virtual (zoom) info session before attending New Student Orientation.
College & Major-Specific
Many colleges at the university (business, engineering, nursing, etc) offer info sessions and events for prospective students to attend. These can be a great way to learn about these colleges and the programs they offer!
Steps to Prepare for New Student Orientation

STEP 1 : KNOW YOUR NEXT STEPS
We get it. Starting off your college experience can seem like a confusing and intimidating process. This checklist outlines what you need to know and do as a new U student.
Parents/supporters, we know it can be hard to send your child off to college. The Parent & Family Checklist will show you how you can get your student on the right track.
New Student Orientation
New Student Orientation is required of all new students entering the university, and students must complete NSO orientation to register for classes. Only students who have confirmed their enrollment and deposited can register for NSO.
REGISTER FOR NEW STUDENT ORIENTATION
---
Exploring Majors + New Student Orientation
The earlier orientation date you are able to attend, the earlier you will be able to register for classes. Especially, if you are exploring majors, attending new student orientation earlier means you will have more exploratory classes to choose from!
Should you give a major for orientation?
When you register for new student orientation, you will be asked to choose a major (for example, prebusiness) or undeclared. If you have a major or college you are considering, you can select this pre-major. This is not final, and you are able to change your mind. Also, this does not confine you to only taking classes from this major; this just means you will be able to speak with an academic advisor for this area during new student orientation.
Why choose a premajor?
Select a specific college or major if you are considering to pursue this area. The major and college that you share will determine the advisor you will speak with during orientation. This can be a great time to learn more about a specific major or academic college.
What if I'm deciding between majors?
If you are choosing between two colleges or two majors, select one of these areas to learn more about during new student orientation. If you are choosing between two majors in the same college, select one of these majors as you will be meeting with this college during new student orientation.
Why choose undeclared?
If you are uncertain about which majors are offered, which topics you are interested in, or how your interests align with potential majors, select undeclared. You will then speak with a major exploration advisor and make a first semester course plan that allows you to explore your interests and majors available.

STEP 2 : EXPLORE MAJORS AVAILABLE
Exploring majors early helps you find one that sticks and gives you the opportunity to create a meaningful degree.
What to Know about Exploration
MAJOR SEARCH | SEE WHAT's AVAILABLE MAJOR MAPS | Explore Your Interests

STEP 3: UNDERSTAND PREVIOUSLY EARNED CREDITS
You may have already earned begin earning college credits through International Baccalaureate exams, Advanced Placement exams, and concurrent enrollment credits. Learn more below!

Step 4: find your community
Students who begin their college experience connected to a community tend to have higher GPAs in their first year, report higher satisfaction with their first year of college, and express a stronger sense of belonging with the University. Learn more about learning communities available!
Have Questions? Reach out!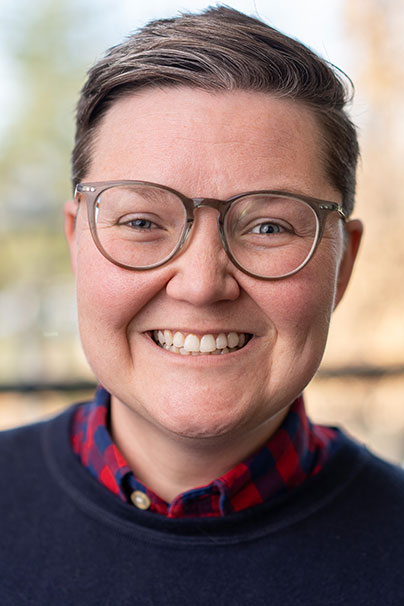 Director,
Outreach & Orientation
Academic Advising Center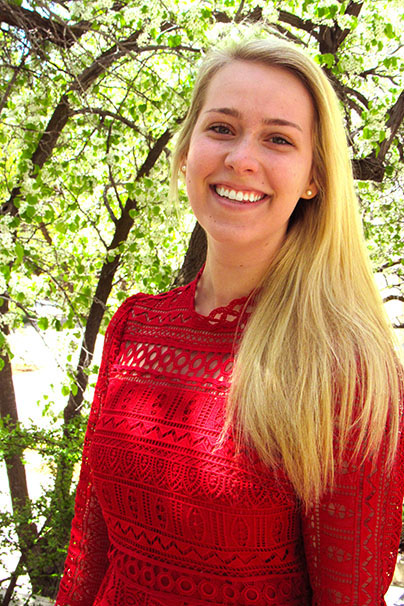 Assistant Director,
Outreach & Orientation
Academic Advising Center
Have questions about a specific major? Email a major advisor.