Major Exploration Program
---
At the Major Exploration Program, our mission is to assist students with exploring and deciding on an undergraduate major while designing a unique and meaningful academic experience.
---
Events
Wednesday, September 19, 2018, 10am - 2pm
Union - A. Ray Olpin (UNION)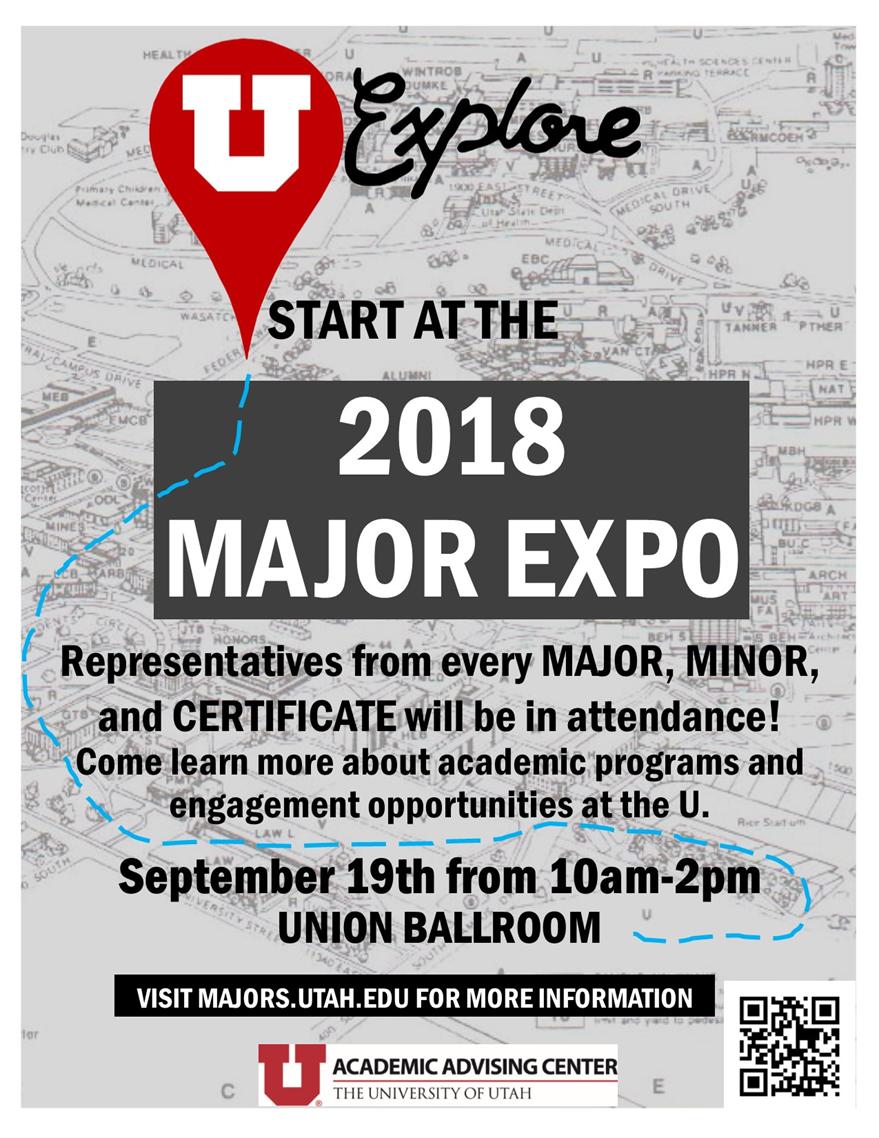 All majors, minors, and certificates all in one place! Come learn more about academic programs and engagement opportunities at the U. You don't want to miss this!
Make an Appointment with Your Academic Advisor