Major Exploration Program
---
At the Major Exploration Program, our mission is to assist students with exploring and deciding on an undergraduate major while designing a unique and meaningful academic experience.
---
Events
Tuesday, February 26, 2019, 11:30am - 1pm
Gould Auditorium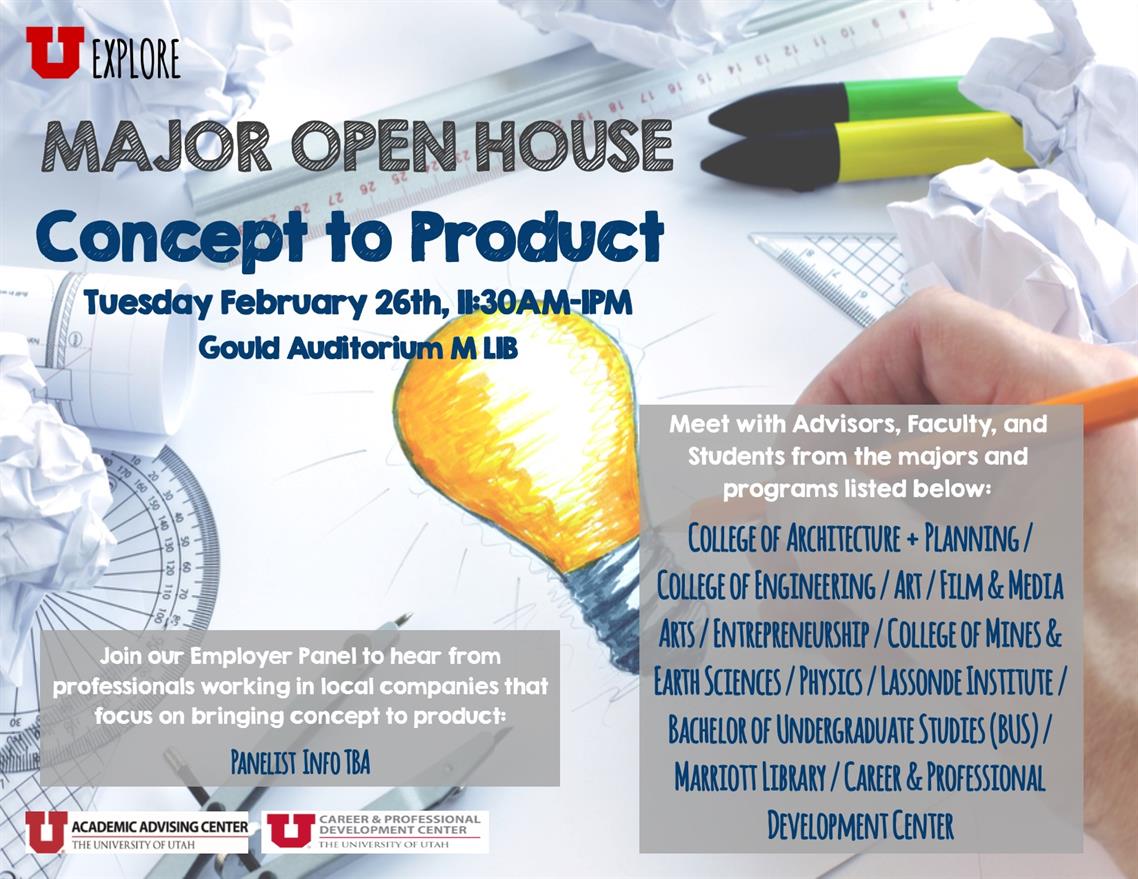 This event is focused on majors, engagement opportunities, and careers focused on the process of taking ideas/concepts and bringing them to fruition. Come chat with advisors and also hear from professionals in fields that take things from "Concept to Product".
Make an Appointment with Your Academic Advisor