Major Exploration Program
---
At the Major Exploration Program, our mission is to assist students with exploring and deciding on an undergraduate major while designing a unique and meaningful academic experience.
Events
Wednesday, September 30, 2020, 10am - 12pm
Zoom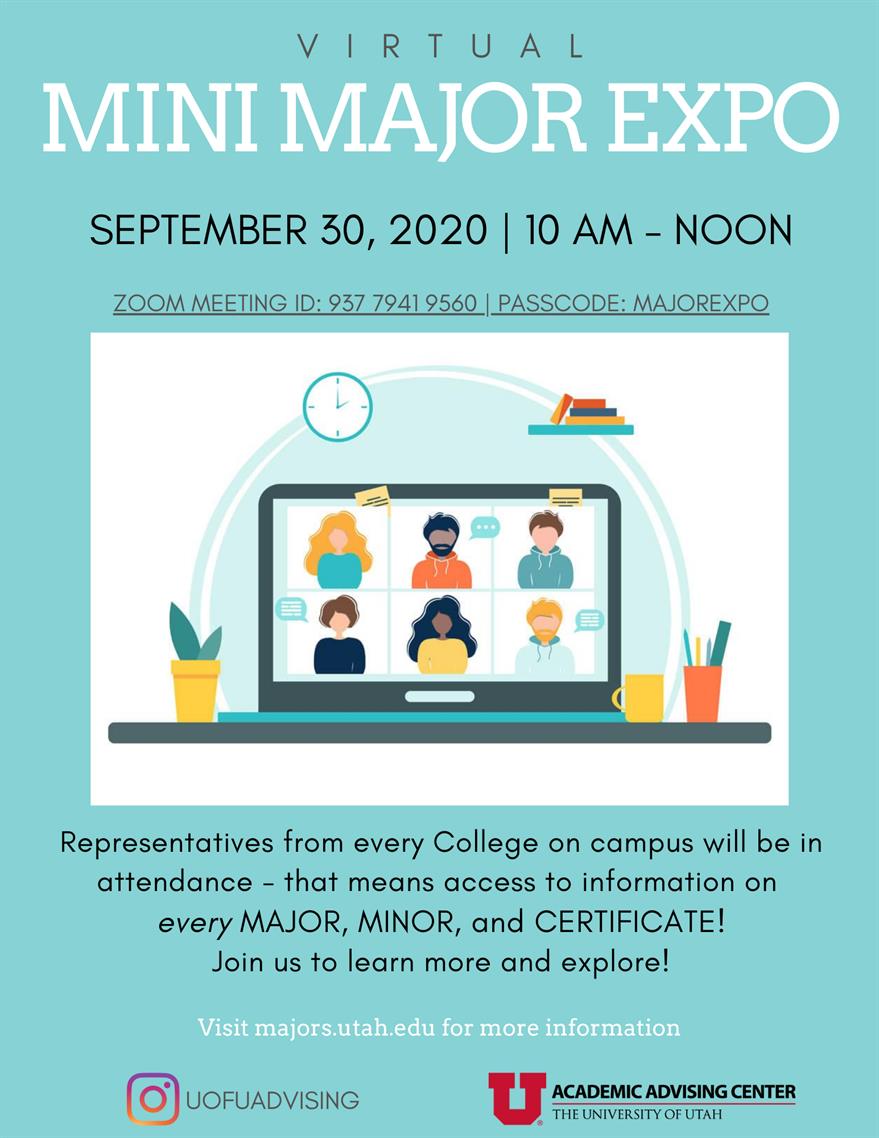 A virtual event that brings together every major, minor, and certificate in "one space". Come chat with advisors and program representatives who can share more about majors and other academic programs that the U has to offer. Zoom meeting ID:937 7941 9560 Passcode: MAJOREXPO Explore your options at the Mini Major Expo!
Make an Appointment with Your Academic Advisor